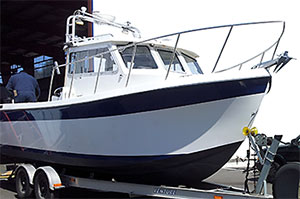 Boat Service
Fiberglass work, oil changes, engine repowers, electronics, and more. Located in a large fully-covered building, we can house several full-size boats securely and out of the weather!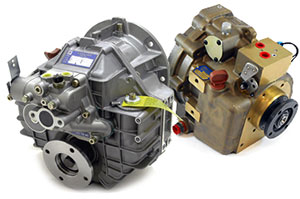 Transmission Service
We provide sales and service for new and rebuilt marine transmissions, including Velvet Drive, Borg Warner, ZF Marine, Hurth, Paragon, Walters, Pleasurecraft, Twin Disc, Volvo Penta, Yanmar, and Kanzaki.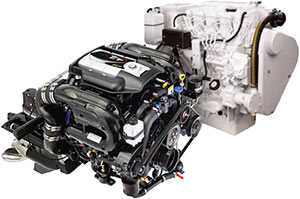 Engines & Generators
We rebuild, service, and sell new engines and generators from many manufacturers, including Ford Lehman, Cummins, Onan, Yanmar, MerCruiser, and more. We install and ship worldwide!
Fishing & Tackle
We have a full fishing section with downriggers, refrigerated bait, line spooling, and more.
Propane
We sell disposable 1-lb propane bottles and refill propane tanks.
Wholesale
We sell wholesale to qualified businesses, shops, and resellers. Contact us for more information.
Mailbox
We provide convenient and secure mailbox services for boaters and liveaboards.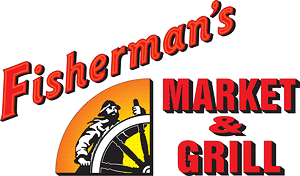 Fisherman's Market & Grill
Formerly Stow-Away Grocery, Fisherman's Market & Grill is our convenient grocery store, cafe, and restaurant located right inside the main Harbor Marine building. We open earlier than the main store and offer a wide range of foods and beverages, including fresh-made breakfast and lunch!

Learn more »